Here's David Meerman Scott's story of how marketing company 6S newsjacked the launch of the iPhone 6
S
. Offered as inspiration for your entry in the MS Marketing iPhone X Challenge
#UTDMarketingiPhoneX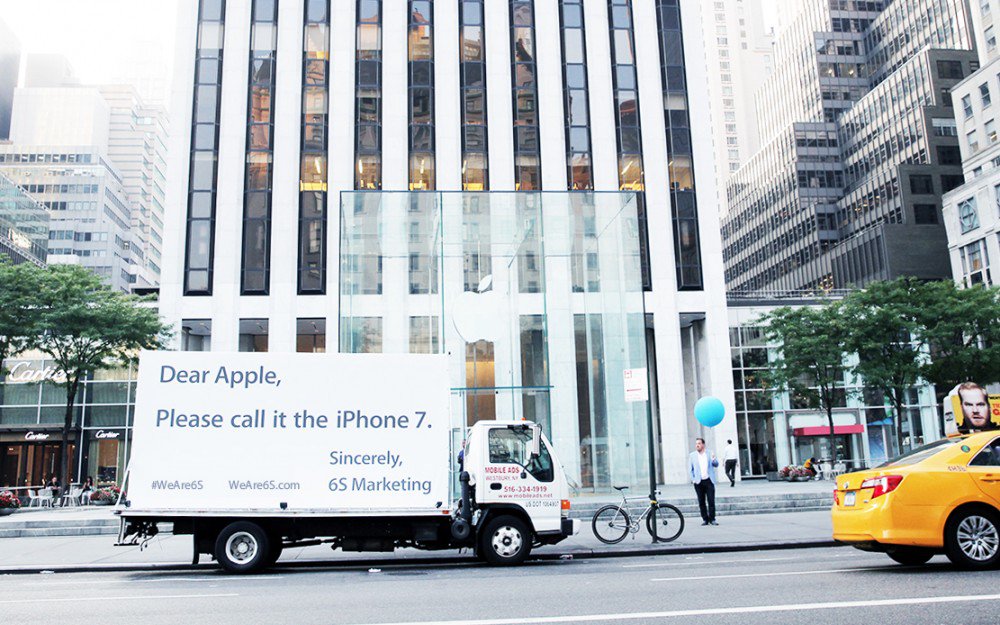 Sometimes a Newsjacking opportunity sets itself up brilliantly. It's a shot on goal when the goalie is distracted and the defenders are out of position. Occasionally, you've got an ideal chance to get noticed.
That's what happened to 6S Marketing with the rumors of the newest iPhone being called the iPhone 6S.
Newsjacking done right
While this sort of opportunity isn't uncommon, the way that 6S marketing played the shot was.
The 6S Marketing team did a brilliant job with their newsjacking efforts. They're fun, funny, timely, and a great combination of online and offline.
I particularly love the 6S advertising truck in front of the Apple store in New York City.
Their blog post explaining the moves titled Dear Apple, please call it the iPhone 7. #WeAre6S by Chris Breikss reads in part: "I wanted to start off by saying we're big fans — our office houses a bunch of longtime iPhone users. We're devoted iMessagers and steadfast Siri supporters. So, we're super excited about the upcoming launch of your next iPhone, and have heard the rumors that you're calling it the "iPhone 6S." We would like to urge you to reconsider."
Success – the media is amplifying the message!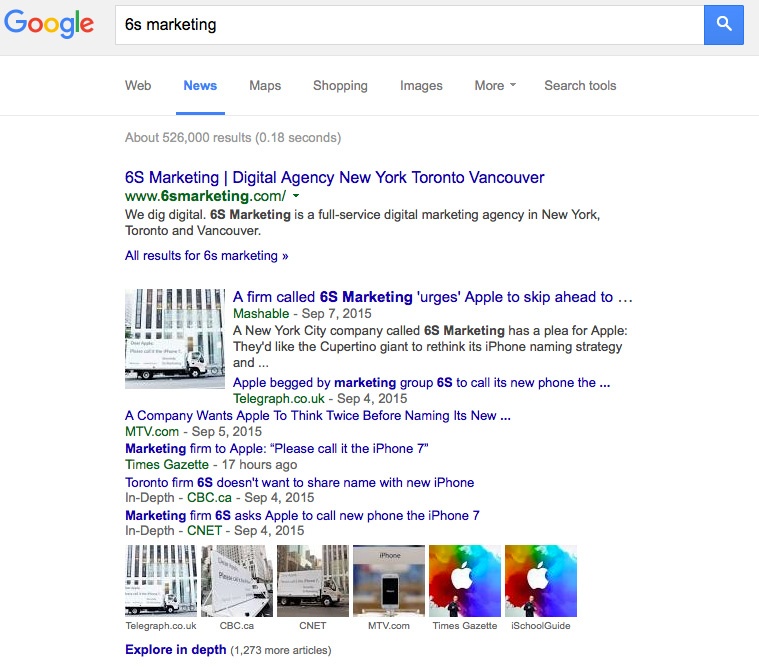 A Google News search results in more than 1,200 articles. Wow! Imaging getting that much interest in your company via traditional forms of public relations?!
And the hashtag #WeAre6S is very active.
Very well played 6S Marketing.
Hat tip to Raz Chorev for pointing us to this.
Image via 6S Marketing.